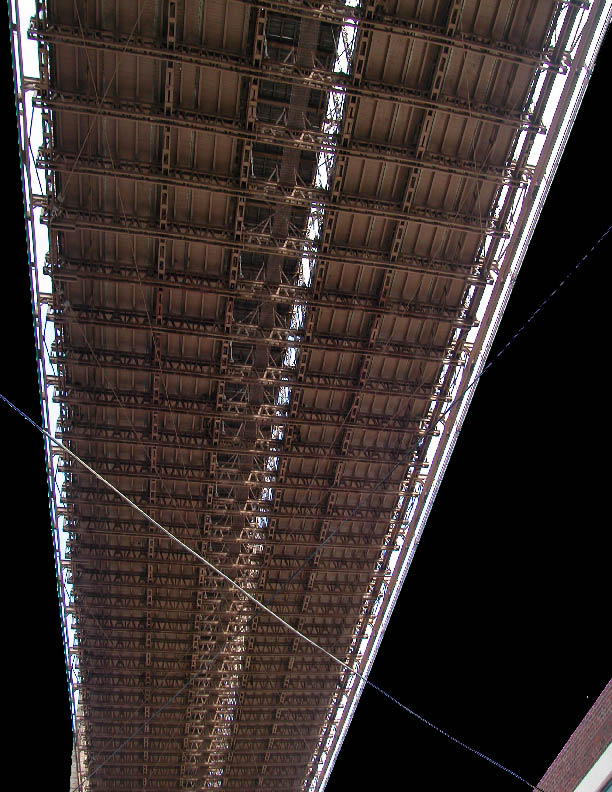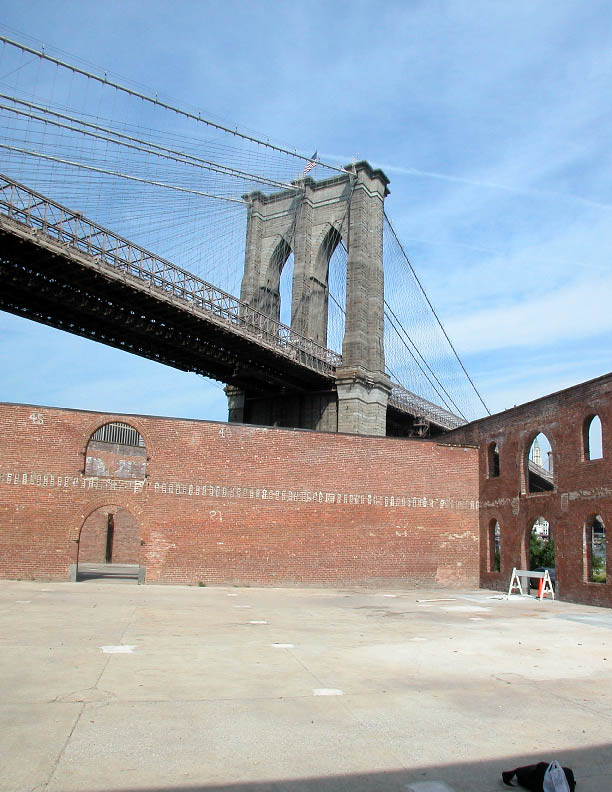 Falling Echoes is an acoustic mapping sculpture designed for the former Tobacco Warehouse at the new Empire-Fulton Ferry State Park, and is commissioned by Creative Time for the exhibition Consuming Places. The Tobacco Warehouse is situated below the Brooklyn Bridge, with dramatic views of the Bridge, the East River and New York Harbor.
The structure is a preserved architectural ruin that is roofless, with two large open chambers. In order to have permission to use this space, the State Parks Department did not allow anything to be physically placed inside of it....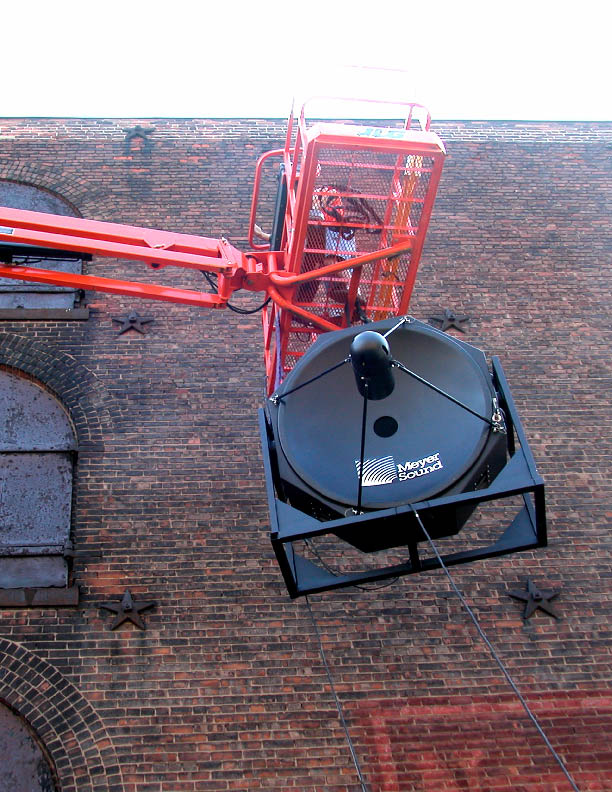 Falling Echoes is created
by projecting sound into the space by means of 8 parabolic loudspeakers (from Meyer Sound Labs) mounted on the roof of the nearby Empire Stores Warehouse. These speakers are aimed into different areas of the space creating multiple zones of reflected sound,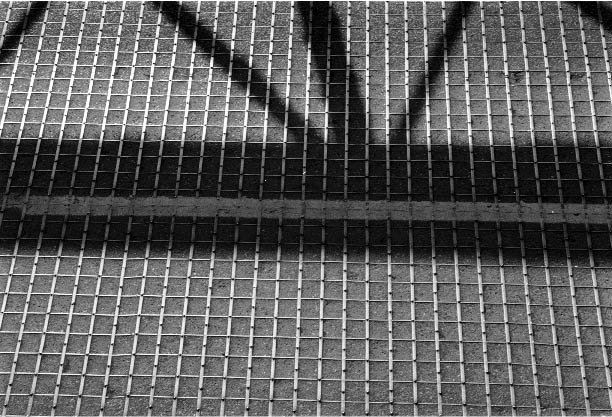 The acoustic vocabulary of Falling Echoes is a collage of recordings of the Brooklyn Bridge that were made when it was 100 years old, in 1983. These came from another sound sculpture project called Oscillating Steel Grids along the Brooklyn Bridge (which was organized by the Lower Manhattan Cultural Council). In that project, microphones were suspended from the catwalk of the Bridge, below the roadway, which at that time was a steel grid that produced oscillating tones when cars drove over it. The microphones were connected to 8 broadcast quality telephone lines that transmitted this sound to loudspeakers in the facade of a World Trade Center Tower, so that this sound could hover above the plaza. On the actual day of its birthday, there was a boat regatta of large ships passing under the bridge and a fireworks show. The sounds of the oscillating steel grids; the boat horns and fireworks are part of the sound acoustic vocabulary of Falling Echoes. In addition to these, I am also using hydrophone recordings of the East River and a recording of a New York Harbor bell buoy.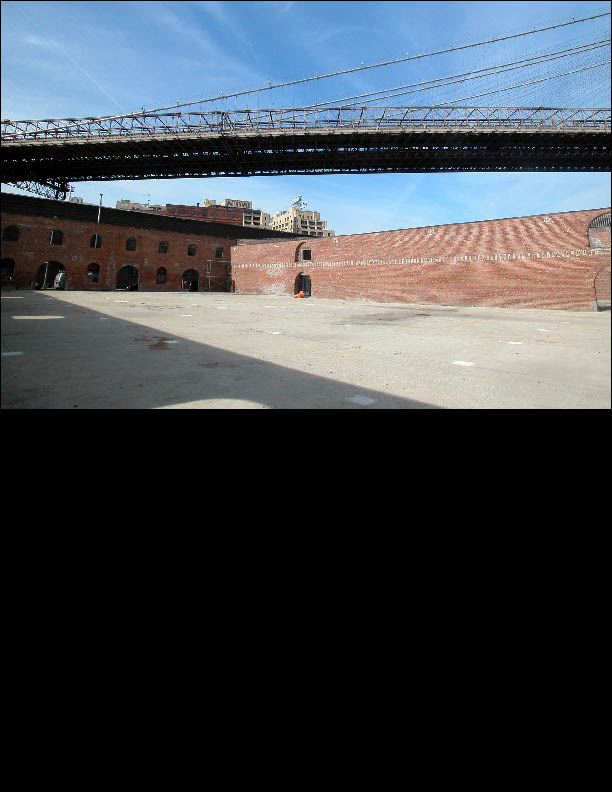 This sound collage will be used to create and map sound reflections from the surfaces of the Tobacco Warehouse and the Brooklyn Bridge itself as these sonic elements are made to move and change their positions in the space.